ProteusPay is the ultimate eCommerce + website solution for businesses who want to focus on selling their digital products online and don't want to lose their hair dealing with taxes, payment gateways, the website itself, and break the bank on accounting costs.
Dealing manually with the taxation laws for selling digital products is a big no-no
You've been working for months on your digital product and the release date is getting close.
At this point it's very frustrating to realize, that setting up a website, finding the right payment gateway for your customers, and dealing with all the taxes & invoicing will be much more complicated than you've anticipated. Every country has different laws and if you are located in or you are selling to EU, you have to collect the taxes at a rate defined by that country and also pay your taxes to local authorities. This is not a good solution for small to medium businesses. However, not complying means you're at risk that the taxmen knock on your door any day. Are you willing to take that risk?
We've been in the same situation a year ago with our theme shop business, ProteusThemes. Fortunately, after months of research and of trial & error, we've finally connected the dots and found a solution that works exceptionally well.
Presenting ProteusPay
WordPress Plugin
ProteusPay is a reliable eCommerce solution built on top of two award-winning platforms - WordPress and FastSpring.
It comes in a form of a WordPress plugin and it includes best of both worlds.

WordPress is the most popular CMS today which is powering about one-third of the entire web. It allows you to build your website quickly and customize it to your needs.

Easy Digital Downloads is a free plugin and de-facto solution for selling digital products on WordPress. It's powering more than 60.000 eCommerce stores, ranging from single landing pages to large online marketplaces.

FastSpring is award-winning SaaS solution for eCommerce. Its main feature is that it removes all your VAT/GST and other digital taxes liability. It supports most convenient gateways for global payments, subscriptions, and more.
ProteusPay WordPress plugin connects the three.
It allows you to enjoy all the benefits of running your WordPress website but enhances the experience by adding full integration with the FastSpring eCommerce platform.
No dealing with taxes
FastSpring allows you to focus on your business and removes all your digital VAT/GST liabilities.
No dealing with invoices
FastSpring acts as merchant of record. On the paper, they sell your product, so they are responsible for sending the invoices to buyers.
14 payment gateways
FastSpring allows your customers to pay using their credit card, PayPal or even less common options such as bank transfer or Amazon pay.
Reliable and well supported
We're running a WordPress business itself (with the same plugin) and we've been closely working with the EDD and FastSpring technical teams so the plugin is as reliable and well supported as you'd expect from the eCommerce solution.
18 currencies supported
You can configure that customers pay you in 18 different money currencies. Let FastSpring do the currency conversion automatically or override the local prices.
Beautiful and seamless checkout
The easier and faster it is for the users to complete the purchase, the better your conversion rates will be. You can see on this page how the FastSpring popup checkout experience looks like - simple and efficient. And your customers don't have to leave the site at all to complete the purchase.
Support for recurring payments
Recurring payments are the future of running a sustainable business. ProteusPay has you covered. You can enjoy all the benefits of the recurring revenue stream.
* you will need the EDD add-on for recurring payments
Support for single time payments
Single time payments are the standard way of selling various digital products: games, audio, video files and e-books.
Support for standard cart + checkout experience
EDD allows you to create more standard shop (or even a marketplace) where users can add items to your cart and then complete the purchase using FastSpring popup checkout.
Support for "Buy Now" buttons
When you're only selling a single product or you have 2-3 options presented in a pricing table, Buy Now buttons work great. Upon clicking the button, visitors can complete the purchase in the FastSpring popup which boosts your conversion rates.
eCommerce tracking out of the box
Knowing what's going on in your purchase is crucial. We've made integrating the standard marketing tools like Facebook Pixel and Google Analytics as easy as possible. With FB pixel you will be able to retarget your users down the road.
Flexible extensions with EDD addons store
ProteusPay plugin was created with extensions in mind. You can use all of the official EDD add-ons together with our plugin.
Marketing tools integrations out of the box
FastSpring has integrations build-in for the most popular marketing tools like AdWords, Google Analytics and MailChimp. Learn more
Software licensing
Issuing licenses and checking their validity is easy. EDD has a very popular add-on for this and FastSpring has integrations with the dedicated platforms for issuing and checking the licenses - both for online or desktop software.
Support for affiliates via FastSpring & Impact Radius
Leverage the power of affiliate networks who will expand the reach of your product. FastSpring has a superior integration with the industry leading Impact Radius platform.
Low upfront costs
Don't break the bank if you're just starting. WordPress and EDD are open source software, and FastSpring allows you to start selling without any fixed fees or contracts with their free plan.
Special deal with FastSpring!
By using our plugin, FastSpring will allow you to use the basic free plan, while using the FastSpring API and the subscriptions, which are otherwise reserved for the "Business" plan.
So, all you need is the FastSpring free plan, our plugin and you are good to go!
Plugin
Get a ProteusPay plugin. Updates and support included.
ProteusPay Plugin
Automatic updates
Email support
Documentation
Knowledge base
RECOMMENDED
Plugin + Setup
Get a plugin with the setup configuration done by our team of experts.
Everything from Plugin
Plugin configuration done by team of experts
Live chat support
Custom
Get in touch and we'll find the best solution for you.
Bulk license discounts
Full website setup
Consulting
Get in touch
* the Plugin package includes 1 license and can be used on one WordPress site. If you plan on using it on multiple websites, please contact us.

Your 100% Satisfaction Guarantee
If you are not satisfied with our plugin in any way and you don't wish to use it, then we'll refund you your money in first 30 days after purchase!
What Users Say About ProteusPay…
A smooth payment process is crucial for any serious website. The second problem for us was getting the complicated EU taxes right. Two major headaches, especially for small teams with limited time to spend on things like this.

We compared multiple solutions. Fortunately, we found ProteusPay in combination with FastSpring. It was exactly what we always hoped to find and solved every single issue we were facing. In a nutshell, it's like selling through an app store. They take care of everything and take a reasonable fee – we just get paid.

Within just days we were set. We experienced world class customer support from Gregor. He understood exactly what we needed and even went the extra mile to code a hook for an additional feature.

If you're selling internationally through EDD, no other solution we found solves countries, currencies, taxes as smoothly and reliably as ProteusPay.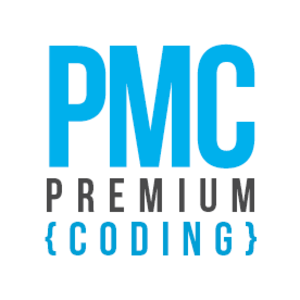 In EU the biggest problem when selling online are the taxes, which are very complicated. We searched for a lot of solutions (add-ons) for Easy Digital Downloads, but there was always an obstacle we couldn't overcome.

After a long search, we found FastSpring which offers exactly what we need. They take care of all the taxes and we can focus on what we do best.

But the next issue was that there was no easy way to integrate FastSpring with EDD. At least until we found a great plugin developed by Proteus team which connects the two platforms perfectly. I absolutely recommend the product, as it will make your life a hell of a lot easier (at least tax wise 🙂).
We've been working with WordPress for more than a decade. We use the very same plugin to run our online shop, making 6 figures in yearly revenue. We've been working closely with the FastSpring and EDD teams. All this allowed us to build a reliable solution for digital sellers like you.